Welcome to Doctor Doom's Generic Latverian Book Depository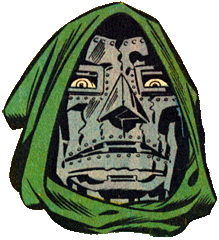 For too long have we put up with fiends who seek to monetize and withhold information that is, and always will be, free.
I do not, and shan't ever receive a dime of compensation for this; this is a project to create the world's largest and most comprehensive, and pure Digitized Library of information.
This site is for the purposes of Education and Freedom, and is protected by United States Federal Law.
Fair Use Notice

This site MAY contain copyrighted material encountered in the Internet, the use of which has not always been specifically authorized by the copyright owner.

We are making such material available in an effort to advance understanding of environmental, political, human rights, economy, democracy, scientific and social justice issues, etc...

We believe this constitutes a "fair use" of any such copyrighted material as provided for in Section 107 of the US Copyright Law.
In accordance with Title 17 U.S.C. Section 107, the material on this Site is distributed without profit to those who have expressed a prior interest in receiving the included information for research and educational purposes.
For more information please visit: http://www.law.cornell.edu/uscode/17/107.shtml